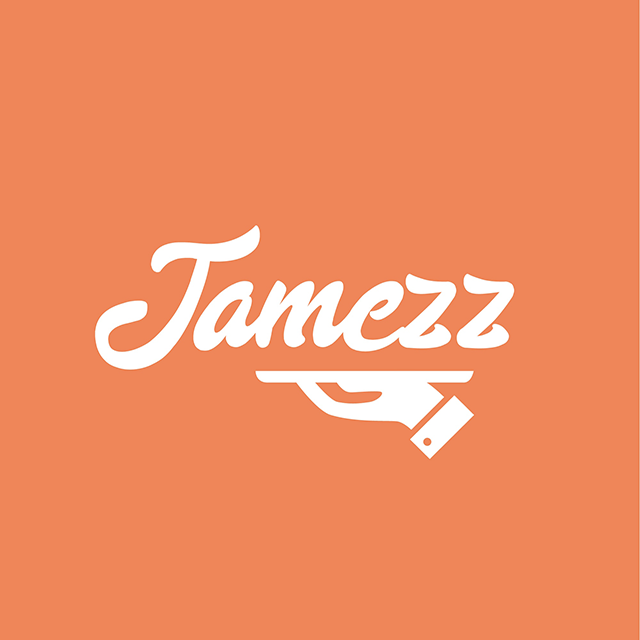 Let your guests order and pay easily with their smartphone by using the Jamezz QR-software. With Jamezz your customers will have to wait less and your staff will have much more time on their hands.
Jamezz is a software platform for self-ordering with an extremely wide range of functions and features. It can be used on many different devices and does not need any installation or download. Jamezz is completely integrated with your cash register and menus and products can be fully managed from your Lightspeed POS System. Jamezz can be seen a as complete digital extension for your business. Next to the QR-application, Jamezz can also provide you with a self-ordering kiosk, tablets, or your own webshop for pickup and delivery. You can easily manage all these products right from your Lightspeed System or within the Jamezz Backoffice!
Jamezz QR Self Order
Jamezz gives your guests the option to order from their smartphone at your restaurant. This is done by scanning the QR-code from the Jamezz table plate, by placing the phone on the plate (NFC), through the Jamezz app or by filling in the unique web code on the Jamezz website.
Jamezz Self-Order Kiosk
By using the Jamezz Kiosk your guest won't have to stand in line that long anymore. Our kiosks are available in all sorts and forms, from counter device to big double-sided kiosks.
Jamezz Self-Order Tablet
It is also possible to hand out our Jamezz Tablets to your guests. They will be able to pass the tablet displaying the menu around the table and send the order out right away. The Jamezz Tablet is often used for all-you-can-eat concepts.
Jamezz Webshop
Through Jamezz you can serve your guests at their home as well. The Jamezz Webshop will help you to create a pickup and delivery service. With the Jamezz Webshop, you can easily let your guests order from home and notify them when their order is ready to be picked up or when it will be delivered at their door.
POSsystems
Our partner POSsystems, the first Diamond Lightspeed Partner in The Nethelands, takes care of all integrations between Jamezz and Lightspeed in the Benelux. Jamezz has created the integration together with POSsystems and keep on improving this integration. If you are interested in Jamezz, our partner POSsystems wil be ready to help you further!
Kategorie:
Produkt:

Restaurant