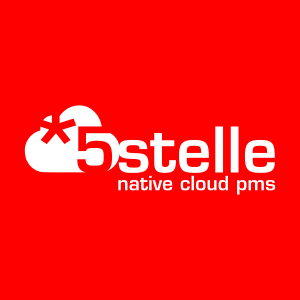 5stelle* native cloud pms
5stelle* is a native cloud-based PMS, that make you save time and ease your hotel management and online sales, on a daily basis. The reception is always under control. Thanks to native cloud technology you can manage your accommodation anywhere, anytime. Affordable and all-inclusive…annual fee depending on the number of rooms.
5stelle* is complete, easy to use and learn with a cloud technology
5stelle* it's scalable and done for all kinds of Hotels and groups. Excellent price and performance.
5stelle* make you save time, contributes with the automation of your hotel and make you increase your revenues immediately.
Multi property, cloud-based, complete easy and simple.
5stelle* offer more than 200 connections with external platforms. Lightspeed is one of the most innovative ones!
Kategorie:
Produkt:

Restaurant